Mint 2009 Remington RB-1242 Big Daddy Barlow Bullet Knife FREE SHIPPING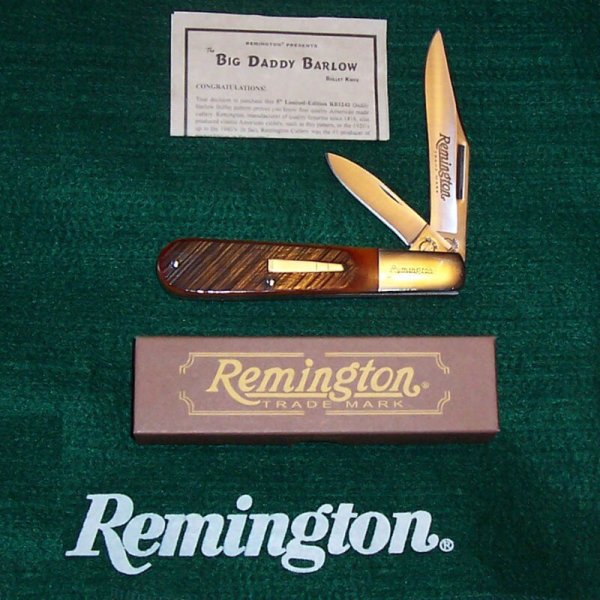 5" closed. Remington UMC Made in USA RB-1242 Big Daddy Barlow Bullet Knife. 
2 blade. Both with hard snap and never sharpened. Master blade has long pull and Remington Trademark etch.    Beautiful Genuine Saw Amber bone handles. No cracks, chips, etc.  Front bolster has Remington Stamped on it.   It is Mint in the box with the paperwork. *Stock Picture*   By buying this item you are stating that you are over 18 years of age and you understand your local laws regarding the purchase, ownership and use of the item you are buying. 
NO sales to minors.
  We specialize in Remington Bullet Knives. We pay Indiana residents sales tax.
For Sale By: Cat's Knife Shop
Accepted Payments: PayPal
Shipping Details:
Shipping & Handling to United States Addresses: $0.00
Viewed 138 Times
Check Out More Great Products Related To This One!!!