Case Knives
---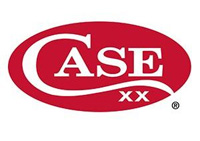 The W.R. Case & Sons Cutlery Company has a very rich history that began in 1889 when William Russell ("W.R."), Jean, John, and Andrew Case began fashioning their knives and selling them along a wagon trail in upstate New York. The company has produced countless treasures and it continues to do so as one of the most collected brands in the world.
Below you will find valuable resources to help with your Case knife collecting hobby:
| | |
| --- | --- |
| Case's Knife Numbering System | This link will explain W.R. Case's numbering system that the company uses to represent knife patterns, handle materials, and other characteristics about its knives. |
| Blade Abbreviations | In addition to the pattern number, W.R. Case often stamps additional letters that represent certain blades or other unique characteristics incorporated in their knives. This link contains information about these characters. |
| Dating Case Knives | This link will provide information about Case's tang stamps, and how they can be used to identify when a knife was made. |
| Case Knives by pattern number | This link lists most of Case's knife patterns by their factory pattern number, shows a picture, and gives each knife a name, along with a description. |
| Case Knives by name | This link lists most of W. R. Case's knife patterns by name alphabetically. Here you will find pictures, descriptions, and the pattern number that has been assigned to each knife. |
| Handle Materials used by Case | Here you will find pictures and descriptions of the various handle materials used by Case. They are listed by their respective handle number designation. |
| Blades and blade material used by Case | Here you will find pictures of the various blades that are used on Case knives along with the various materials that they are made of. |
| The Construction of a Case Knife | Here you will find an in depth look at the components of a Case knife, and how they are put together. |
| Case Knife Shields | Here you will find an in depth look at many of the shield variations used on Case knives. They are useful in helping get an age approximation of any given Case pocket knife. |
Shop our huge selection of Case XX knives. There is most always a great variety of vintage & recent folding Case pocket knives in a variety of handle materials such as genuine stag, jigged bone, mother of pearl, & more. Fixed blade Case knives also come and go in many handle materials.
Buy your favorite Case pattern today. You will generally find Case Trapper knives, Congress knives, Muskrats, Copperheads, Copperlocks, Jack knives & many others in Chrome Vanadium steel, True Sharp Surgical Stainless steel, & specialty steels used by Case on occasion.
---