Original 1983 Remington R1173 Baby BULLET Knife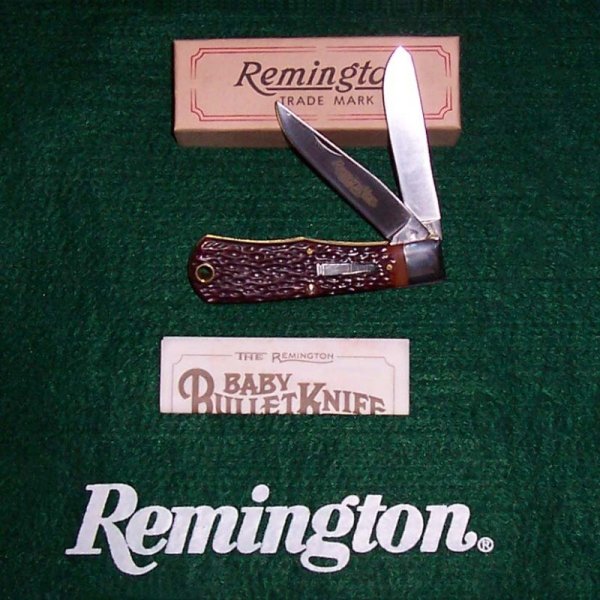 3 9/16" closed. Circle Remington UMC Made in USA R1173 1983 Baby Bullet Knife.    2 blades. Both stamped. Master blade etched Remington Trade Mark.  Both with hard snap and never sharpened.    Beautiful Brown jiggered Imitation bone Handles.  Note: Front and rear handles have a hairline crack by the lanyard hole.  This is common on these.    Other than that it is in Mint overall condition. It comes with the original box and papers.  This is the second knife in the series that started in 1982. Don't miss it. 
By buying this item you are stating that you are over 18 years of age and you understand your local laws regarding the purchase, ownership and use of the item you are buying on.  NO sales to minors.

We specialize in Remington Bullet Knives. We pay Indiana residents sales tax.
For Sale By: Cat's Knife Shop
Accepted Payments: PayPal
Shipping Details:
Shipping & Handling to United States Addresses: $0.00
Viewed 72 Times
Check Out More Great Products Related To This One!!!