The Construction of a Case Knife
The images on this page show the parts of a Case knife and how they fit together. The pattern shown below is a 5318 stockman.  Case made display cases with exploded parts of this pattern that were available to authorized dealers only.  The image below was a picture taken of one of the aforementioned displays.
Notice the many different parts that make up a Case knife. Getting all of this stuff measured out, cut, & put together to create a high precision finished cutting tool is a sight to behold.
Be sure to stop by our store & shop for W.R. Case pocket knives to add some of these complex works of art top your collection!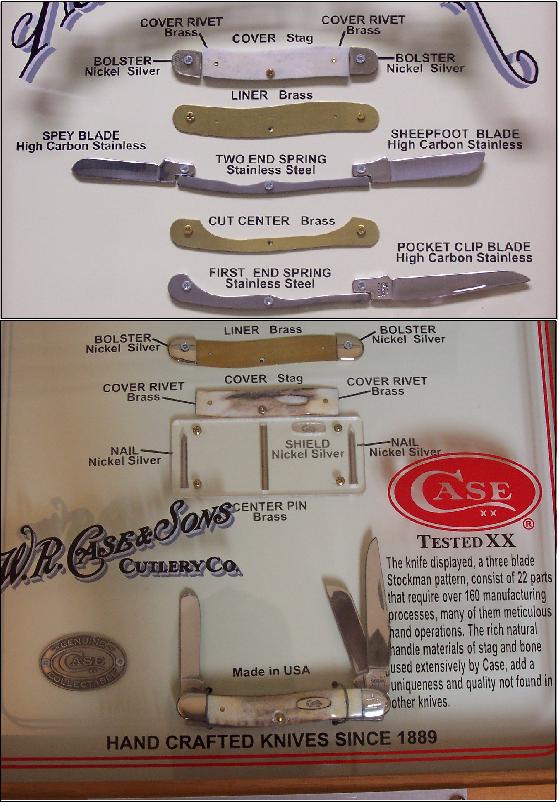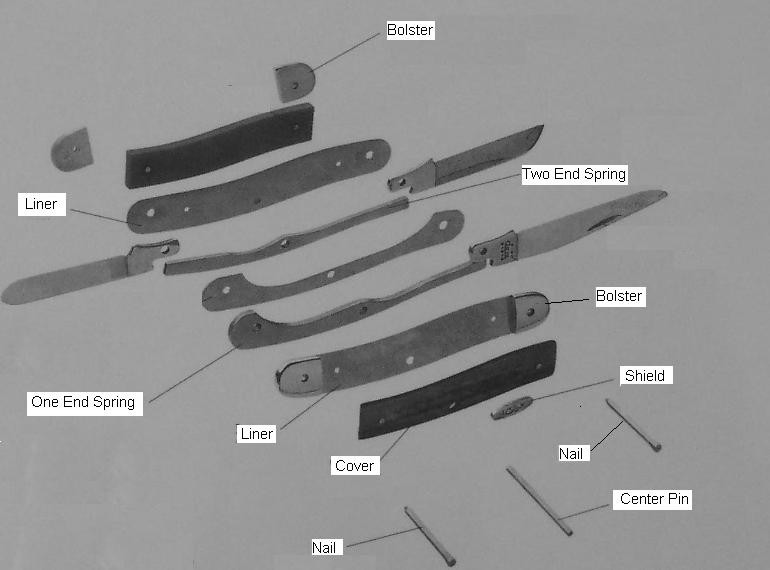 Have Knives to sell? We offer exciting selling opportunities!
If you are a regular seller of knives, you definitely need to check out our knife specific retail platform. It is an extraordinary venue for buying & selling knives. Inventory turnover is great & the commission rate is incredibly low. Visit our getting started selling page to learn more!
If you are not a knife retailer & just have a few knives, or a collection of knives you want to sell; many of our members buy knives & knife collections of all sizes. If you would like to get offers, contact us & tell us what you've got. We'll pass your info on to the many buyers who may be interested.