Okay guys, I have the best Mom in the world!!!

I graduate in a couple of months and in celebration of that, my Mom surprised me with a beautiful gift. She did something I wouldn't, she took the plunge for me on a beautiful Tuna Valley.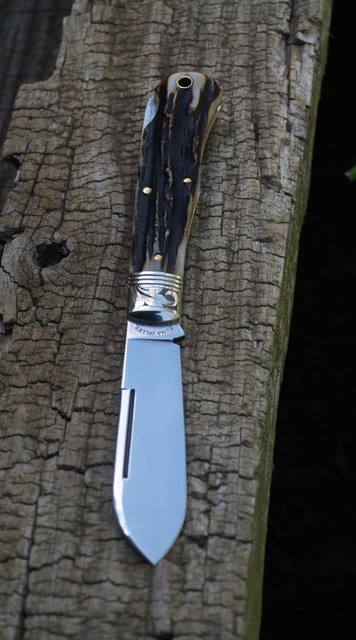 This knife is truly one of the best I own, thanks to her I can now say I am part of the Tuna Valley Family.
When Ryan and Ken Daniels left GEC I was a bit worried about it, I was worried that GEC might loose their personality and that the knife world would miss a great family involved in knives. Shortly after they left, word came out that the Daniels family was not leaving knives, but that they were moving on to try new things. They purchased the rights to Tuna Valley and have been producing wonderful knives from this brand. They have decided to put their faith in good American factories like Great Easter Cutlery and, as things continue to unfold, other brands are being contacted about producing knives for them. No matter who is making the actual knife at the factory we can rest ashore that it's going to be a quality, American piece of cutlery thanks to the Daniels family.
Back to the knife.
It has the best stag of any Tuna I have seen and it beats any knife I have in my collection.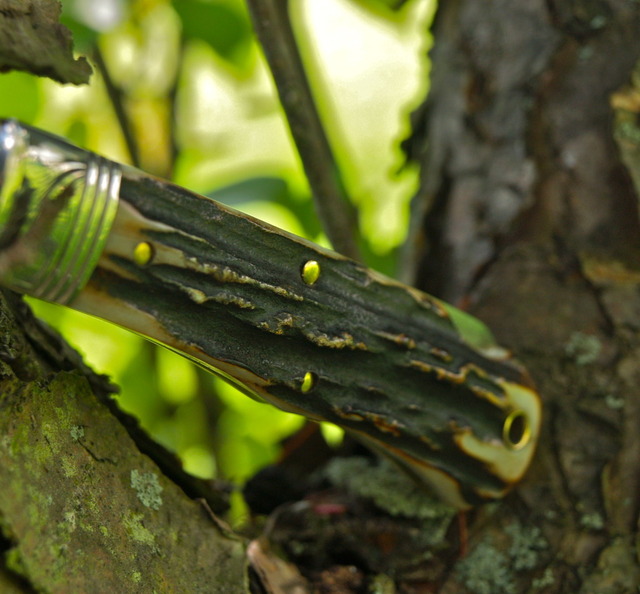 The Bolster work is perfect, it's the first I have seen in person and it is detailed perfectly. The pictures will never do a knife this beautiful justice, but I will try.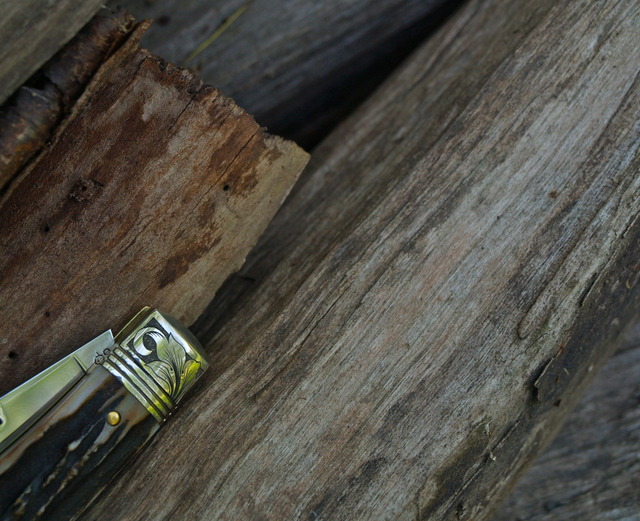 The Smooth opening blade of the #72 pattern is ever present in this knife.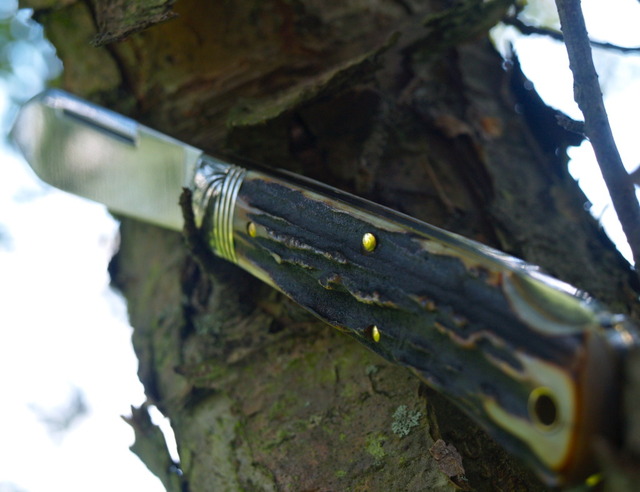 Thanks so much Mama Twoshoes, I'm so happy to have this knife. It's a blessing to know that my first came from you and that you fully support me in my attempt to get more of these wonderful knives.

Your such a blessing to me and thanks for introducing me to this wonderful Site.