Remington Knife Handle Materials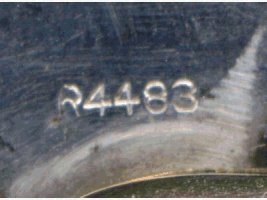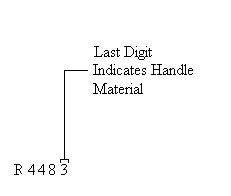 On Remington Knives, The the last digit of the pattern number indicates the type of material used to make the handle. The pattern # R4483, for example, tells you that the knife handle is made of bone because the # 3 was used by Remington to identify bone.
The following is a reference to all of the handle materials used by Remington; all of them that I know of anyways.
---
1 = Redwood

On vintage Remington knives, redwood was used mostly on work knives.
---
2 = Black

This is a composite material that has a smooth texture. Knives made of it are very tough and make excellent work knives.
---
3 = Bone

Bone handles come from the shinbone of cows. Over the years, it has been the most used material in making knife handles. It allows for a wide range of variation because it can be died any color, and jigged in many different ways.
---
4 = Genuine Mother Of Pearl

Pearl is made from the inner shell of oysters. Small thin pieces of the shell are bonded together to form large sheets that were then shaped into handles.
---
5 = Pyremite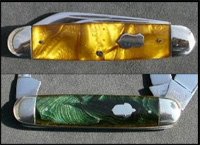 Pyremite was created by Remington and used to achieve extremely diverse handle colors. It was died many different colors.
---
6 = Genuine Stag

Genuine Stag was hardly ever used by Remington on knives that were not bullet knives. Those patterns that have genuine stag scales and are not bullet knives are very collectible.
---
7 = Genuine Stag
Ivory or White Bone
---
8 = Cocobolo

This is a reddish brown colored wood that is very hard and has a fine grain. The trees grow in Central America.
---
0 = Buffalo Horn

Have Knives to sell? We offer exciting selling opportunities!
If you are a regular seller of knives, you definitely need to check out our knife specific retail platform. It is an extraordinary venue for buying & selling knives. Inventory turnover is great & the commission rate is incredibly low. Visit our getting started selling page to learn more!
If you are not a knife retailer & just have a few knives, or a collection of knives you want to sell; many of our members buy knives & knife collections of all sizes. If you would like to get offers, contact us & tell us what you've got. We'll pass your info on to the many buyers who may be interested.