CLIP6-20 Metal Holster Clip - Black Powder Coated Finish - Lot of 12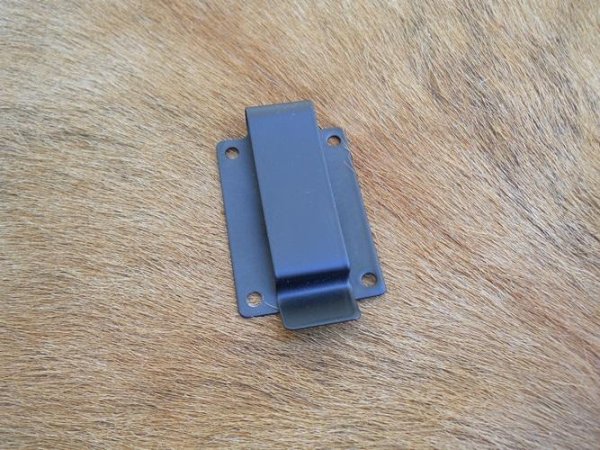 See Bulk Pricing Below
Metal belt hostler clip with black powder coated finish, made in USA.  
Front Width: .750" (1.9 cm)
Back Width: 1.5" (3.8 cm)
Back Length: 2-1/8"
Inside Length: 2.1" (5.3 cm)
Overall Length: 2.7" (5.2 cm).  
Hole size: 1/8"
Takes belt widths up to 2-1/8".  These clips are great for cell phone cases and gun holsters.
Bulk Pricing - Contact to purchase
12 = $35.88 ($2.99 ea)
50 = $99.50 ($1.99 ea)
100 or more = $225.00 ($1.50 ea) or more
You can also go to new store to buy www.rmbcl.com
Accepted Payments: PayPal
Shipping Details:
Shipping & Handling to United States Addresses: $4.99
---
Shipping Discounts Available for Multiple Items Purchased from RMB Custom Leather:
If this item is purchased with another item from RMB Custom Leather that has a shipping cost of $4.99 or more, standard shipping to US addresses for this item will be discounted to $3.00.
Viewed 407 Times
Check Out More Great Products Related To This One!!!