BLUE GUN - FSBPX4-45 BERETTA PX4 STORM .45 Auto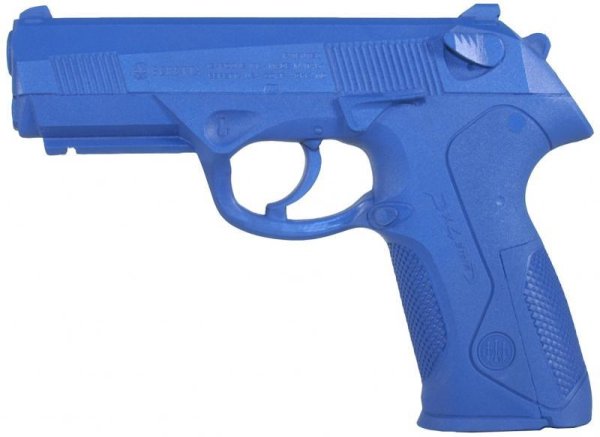 The normal ESTIMATED shipping time for Blueguns is 7-10 business days however it can be extending during weeks with holidays in them.  Due to software reasons the on hand inventory listed on the site is not correct, we are in the process of upgrading our site.  If you need guns faster than our normal shipping time please confirm our on hand stock before ordering by clicking here to send an email rob@rmbcl.com .  Please include in the email what Bluegun part number you need to know about which is in the header of the posting. 
Most blue guns can be ordered in blue or black finish..  Guns can also be ordered in the weighted version so it will weigh the actual weight of the real gun.  To order a weighted or black in color gun you must contact us before ordering.
Ring's Manufacturing crafts the most detailed, accurate and extensive line of "Firearm Simulators" on the market today. All of our products are inert detailed replicas of actual weapons designed for Law Enforcement and Military Training.
Each product is made with strong, impact-resistant polyurethane with steel reinforcement. This prevents bending and flexing while maintaining the detail, handling and balance of the actual weapon they represent.
Each gun is fabricated in "Law Enforcement Blue" - the most recognized safety color
in the world. Ask for "BLUEGUNS ", a realistic & safe alternative to using live firearms in training situations.
Accepted Payments: PayPal
Shipping Details:
Shipping & Handling to United States Addresses: $7.99
---
Shipping Discounts Available for Multiple Items Purchased from RMB Custom Leather:
If this item is purchased with another item from RMB Custom Leather that has a shipping cost of $7.99 or more, standard shipping to US addresses for this item will be discounted to $3.00.
Viewed 578 Times
Check Out More Great Products Related To This One!!!