Schrade Mini Knife Lot - 6 Knives - One Price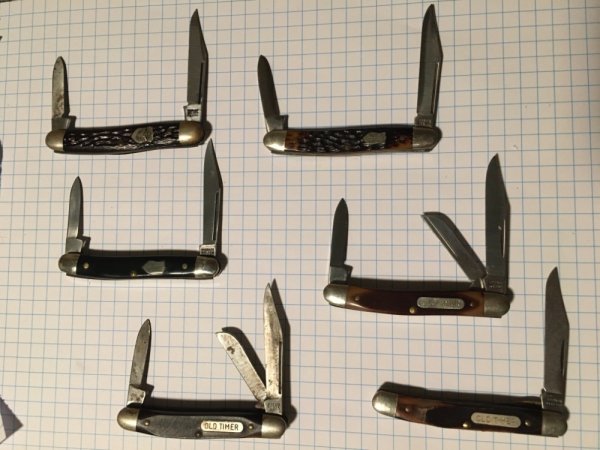 This is a group of 6 knives for one price. All of these are what I would consider mini knives, they're fairly small. I acquired them in a deal awhile ago and decided not to do anything with them. You get all 6 knives for one great price and Free Shipping and Handling!
This group contains: 
2 Schrade Walden 708's
2 Schrade 108's
1 Schrade 18OT
1 Schrade Walden 718
Some are in excellent condition and some have some rust, pitting etc. 
You are buying these AS-IS, they cannot be returned so please look at the picture and ask any questions before you purchase them.
USA Sales Only
I accept personal checks and money orders for purchases. If paying by personal check, your check must clear before I ship these out.
Item # 88496
---
Viewed 57 Times