American Flag Pewter Enamel Buckle N92E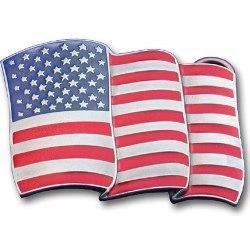 N92E - Pewter Belt Buckle - American Flag -- This finely sculpted and enameled pewter belt buckle contains exceptional 3D detailing. Siskiyou's unique buckle designs often become collector's items and are unequaled with the best in American craftsmanship. Made in the USA.
Accepted Payments: PayPal
Shipping Details:
Shipping & Handling to United States Addresses: $7.99
Viewed 907 Times
Check Out More Great Products Related To This One!!!