Bulldog Brand 2000 Commorative 2000 Canoe/Butterbean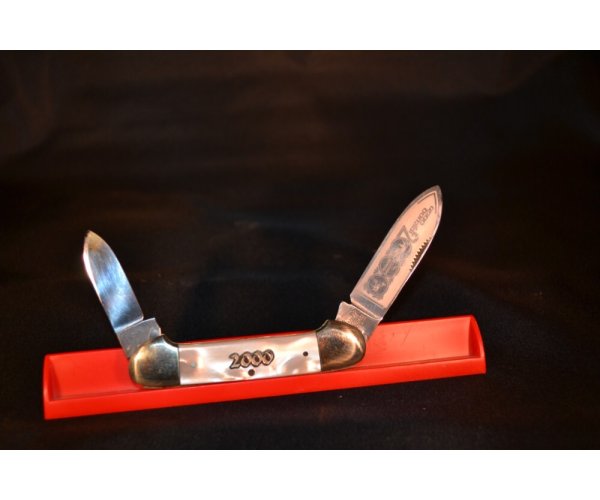 Etched main blade, Never used or sharpened but shows a little box wear on bolsters.  Faux pearl scales. Handmade in Chattanooga, TN. This is a well made collectible.
For Sale By: AGDO
Accepted Payments: PayPal
Shipping Details:
Shipping & Handling to United States Addresses: $5.00
Viewed 252 Times
Check Out More Great Products Related To This One!!!