Replacement swing guards for press button victor and schrade hunters pride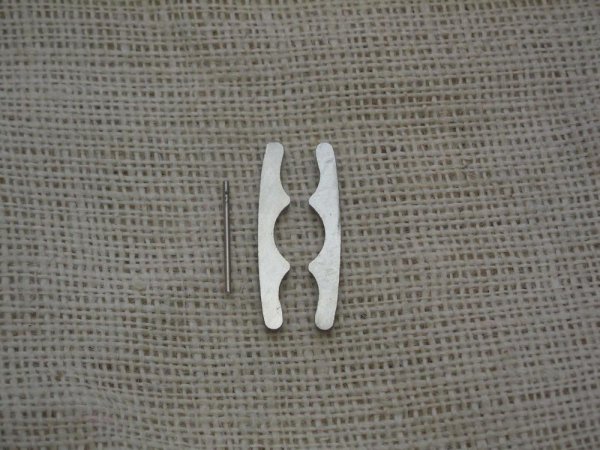 These are replacement swing guard blanks for schrade hunters pride and press button knife company victor models. These are not the correct shape guards for flylock or presto knives. These are solid nickel silver and come with the pin, you will need to drill the guards to fit your knife and bevel the edges for the best look. Some skill is required to install these. You arte buying 1 set of 2 guards and 1 pin.

Shipping Details:
Shipping & Handling to United States Addresses: $4.00
---
Shipping Discounts Available for Multiple Items Purchased from Muskrat Man Knives:
If this item is purchased with another item from Muskrat Man Knives that has a shipping cost of $4.00 or more, standard shipping to US addresses for this item will be discounted to $0.00.
If this item is purchased in quantities of two or more, the first item will ship to US addresses at the standard rate & all additional items will ship to US addresses for a discounted rate of $0.00.
Viewed 46062 Times
Check Out More Great Products Related To This One!!!