Pepe Jalomo – Zulu – G10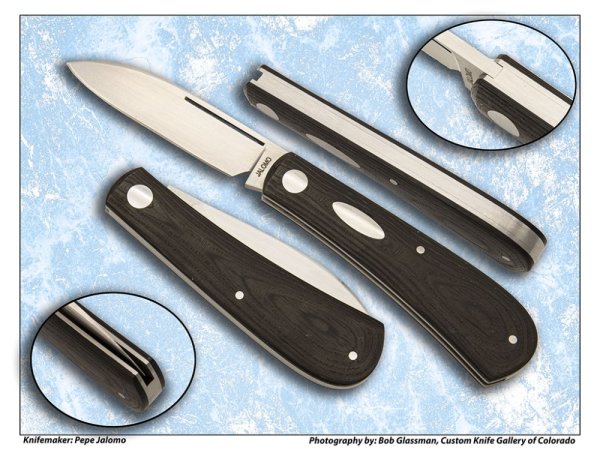 Knife Specifications: Zulu – G10
Blade Length: 3 1/8″
Closed Length: 3.7/8″
Blade Type: Zulu
Blade Composition: Satin Finished CPM-154
Bolster Composition: Shadow
Handle Material: Polished G10
Locking Mechanism: Slipjoint
Opening: Nail Nick
Additional Features: Here is a beautiful Zulu pocket knife in polished G10 by this up and coming maker. This traditional pattern features a beautiful oval shield, great snap, ultra smooth action with great pull into the handle. This piece is just the right size to carry, and the CPM-154 blade is razor sharp for effective cutting. For a great carry piece with top grade materials and great utility, this piece really fits the bill..
For Sale By: Custom Knife Gallery of Colorado (rglassma)
Accepted Payments: PayPal
Shipping Details:
Shipping & Handling to United States Addresses: $30.00
---
Shipping Discounts Available for Multiple Items Purchased from Custom Knife Gallery of Colorado:
If this item is purchased with another item from Custom Knife Gallery of Colorado that has a shipping cost of $30.00 or more, standard shipping to US addresses for this item will be discounted to $25.00.
Viewed 735 Times
Check Out More Great Products Related To This One!!!