Replacement Kickspring For single blade fishtail/toothpick american autos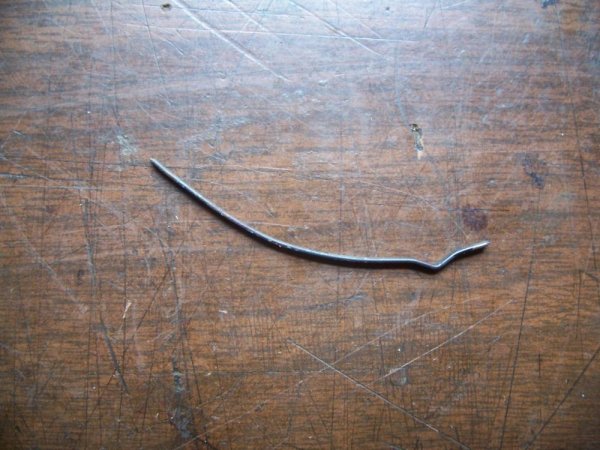 This replacement kickspring will fit all fishtail and toothpick pattern Schrade, Presto, shursnap, imperial, hammer brand and single blade models. May require very minor fitting because each brand has it's own build characteristics. Springs are left long for this reason to accomodate all manufactuers and can be trimmed to length with wire cutters.

Shipping Details:
Shipping & Handling to United States Addresses: $3.50
---
Shipping Discounts Available for Multiple Items Purchased from Muskrat Man Knives:
If this item is purchased with another item from Muskrat Man Knives that has a shipping cost of $3.50 or more, standard shipping to US addresses for this item will be discounted to $0.00.
If this item is purchased in quantities of two or more, the first item will ship to US addresses at the standard rate & all additional items will ship to US addresses for a discounted rate of $0.00.
Viewed 45829 Times
Check Out More Great Products Related To This One!!!