BIG Ole Rescue !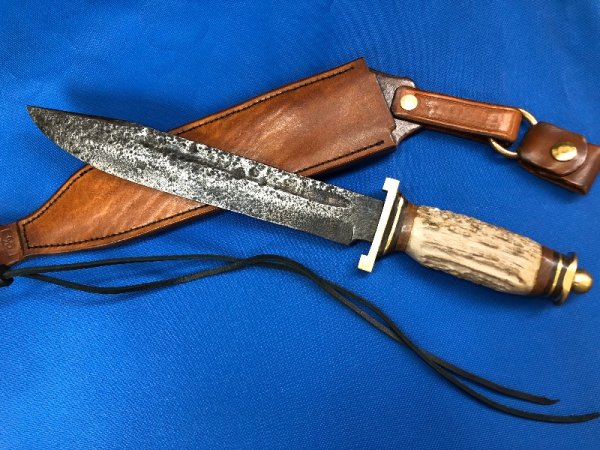 This beauty came to me in 2 pieces....blade and bone... period.  The end result is a big chopper with lots of character.  Blade is about 10" and OAL of 16".  Hand fitted and stitched leather.  Blade maker unknown, but has strong Marbles look, at least to me.  Should last another lifetime!
For Sale By: former173rd
Accepted Payments: PayPal
Shipping Details:
Shipping & Handling to United States Addresses: $14.00
Viewed 528 Times
Check Out More Great Products Related To This One!!!