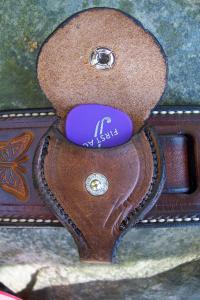 Larger Pictures / More Details
Please Note:

Go to the below site to check shipping times
This is a custom leather guitar pic carrying pouch. The pouch can be made to fit on your strap, belt, key chain, or just to wear in your pocket. Several stain colors, tread colors, and tooling to choose from just contact for custom designs.