Good day everyone

,
Unfortunately, we did not have a knife giveaway last month due in part to the chaos caused by the AAPK server issues. Sorry about that. Hopefully we can resume our regularly scheduled programming

This month we have another knife donated by our good friend Joshua (Jethro Bodine) Finley to giveaway.
It is a really cool Boker Stockman knife with real nice pick bone handle slabs & high carbon steel blades. It is also one of the fancy two shield versions
Joshua owns and runs
Beverly Hills Cutlery
(member store here at AAPK).
Big Thanks To you Sir!

Entry instructions are under the pictures.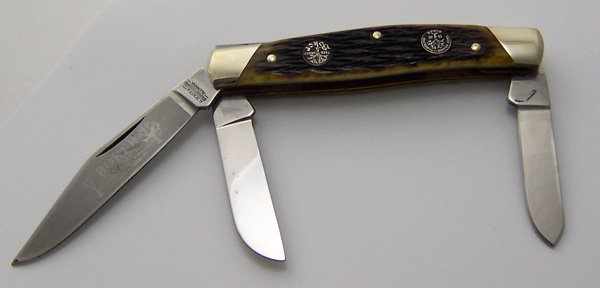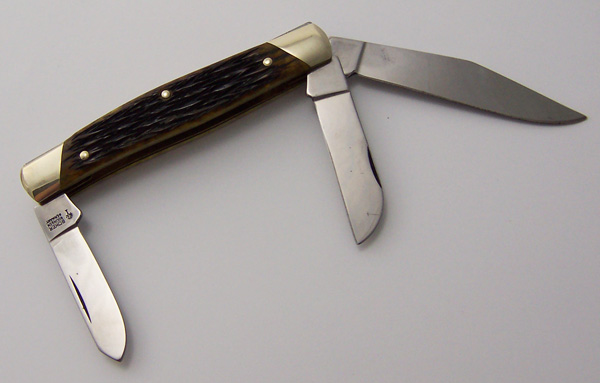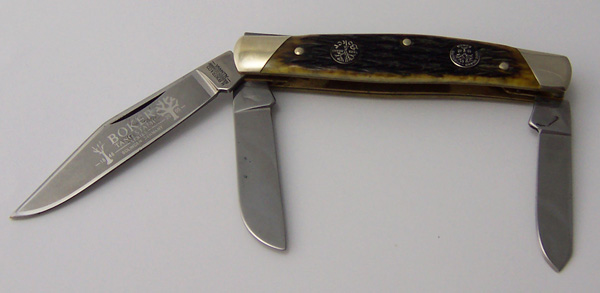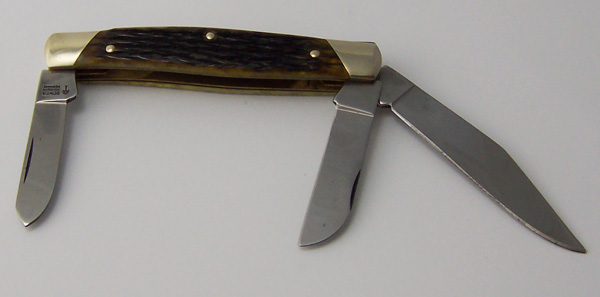 Instructions for entering the giveaway...
Simply click here and select a number between 0 and 1000.
You will have until the end of the day on October 30 (11:59 P.M. Eastern) to pick a number. The winner will be determined by the Illinois State Lottery evening pick three drawing on October 31. The Individual closest to the selected number will win. If there is a tie it will be the closest number without going over. The Illinois lottery results can be found on the following website:
http://www.illinoislottery.com/numbers.asp
You must be 18 or older to play.
Good luck!
Bryan
_________________
Bryan's Knives
- My AAPK Store
Woods Outdoors
- My Outdoor Themed Retail Business & Working Template For Our Next Generation AAPK Store Set-up.