Happy New Year AAPK!!! I hope everyone has their best year ever in 2010

For this month's drawing. Adam (Darksev) Severa is donating a beautifully customized Ulster TL29. These custom and customized knife donations are my favorite kinds of giveaways.

Adam found this one in pretty bad shape & he couldn't just let it rust away in someones scrap drawer so he gave it another shot at life. The screwdriver was removed and the spear point blade and backspring was tumble finished giving them an interesting stonewashed texture. Adam put a convex edge on the blade and fileworked the backspring. The old handles were removed and replaced with stabilized walnut. It turned out great. Big thanks to Adam!
Be sure to check out more of his customized knives on his website at...
http://www.darksev.com/knives.htm
Instructions for entering the giveaway are under the pictures. Good Luck!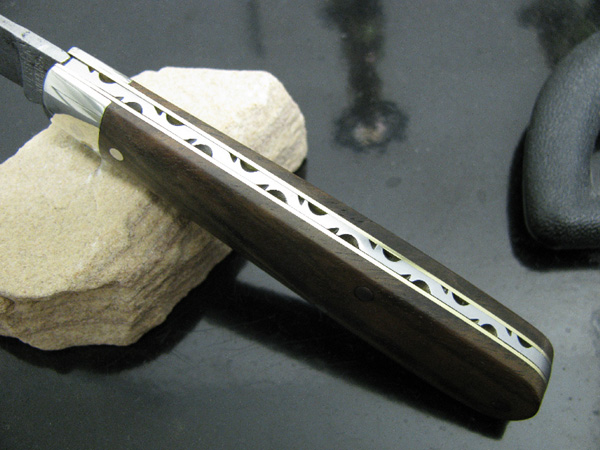 Before shots: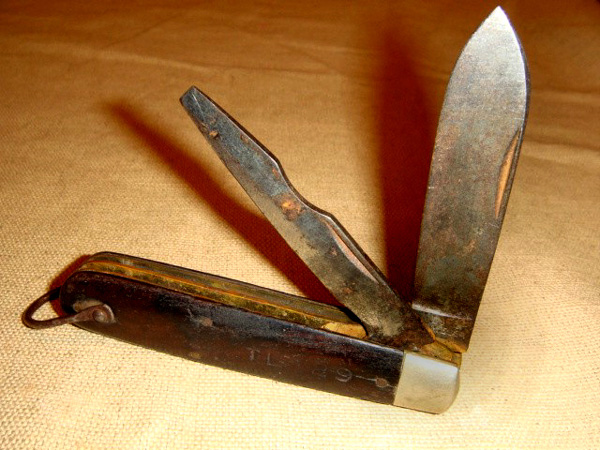 Instructions for entering the giveaway...
Simply click here and select a number between 0 and 1000.
You will have until the end of the day on January 30 (11:59 P.M. Eastern) to pick a number. The winner will be determined by the Illinois State Lottery evening pick three drawing on January 31. The Individual closest to the selected number will win. If there is a tie it will be the closest number without going over. The Illinois lottery results can be found on the following website:
http://www.illinoislottery.com/numbers.asp
You must be 18 or older to play.
Good luck!
Bryan
_________________
Bryan's Knives
- My AAPK Store
Woods Outdoors
- My Outdoor Themed Retail Business & Working Template For Our Next Generation AAPK Store Set-up.