I do like that, a propper no nonsense working knife. I reckon the back of the blade could be for striking with a flint to make a fire? A very nice vintage piece!

Here is my contribution to the thread,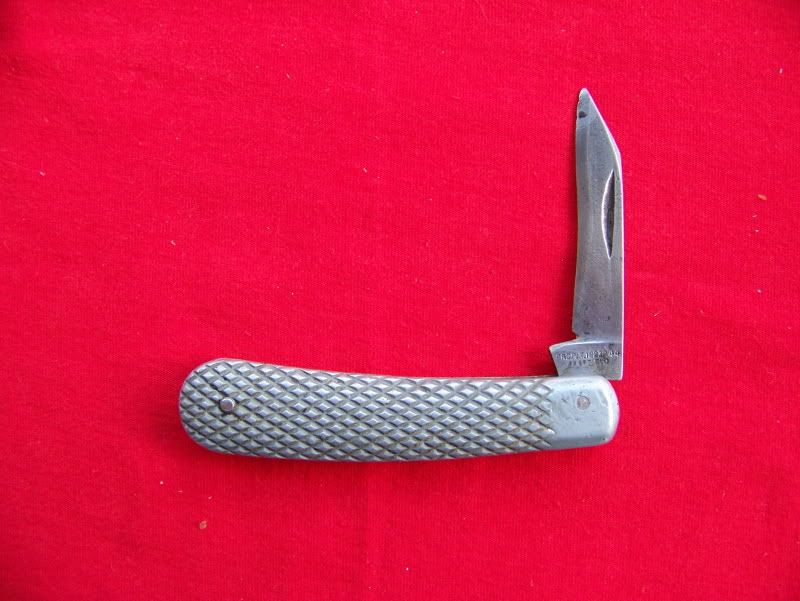 Tang stamped PRO.PAT.18230/44 SHEFFIELD , which I believe is a provisional patent number for the year 1944. The chequered grips are cast aluminium and very similar to the Royal Navy handles on the standard issue seamans knife of that time, and the British army were looking to replace the bexoid handled knife with something more durable for the far east theatre, which they did in 1945 with the all stainless steel "BURMA" model. So it could be that this was a contender for that job and didn't make the grade? Then again, given my track record when it comes to guessing, probably not!