Will trade for Scottish sgian dubh or dirk.....no repros please
VINTAGE CASE STOCKMAN GENUINE STAG HANDLE MODEL 5375 (1944-1964) Trade or offers
Knife is in good shape...it opens and closes great. Stag handle in great shape, no damage or chips. Blades are in good shape as well....although the small end blade has been reshaped but still looks good. They are a little tarnished but then again that is part of the old knife charm!
Main blade is marked as follows...
CASE with the XX underneath, and 5375 on the otherside.
Overall a nice example that would be a great addition to any collection....
Will trade for Scottish sgian dubh or dirk.....no repros please
Contact me for more info or pictures
flootiebuell@yahoo.com
209-815-1515
Doug
Attachment: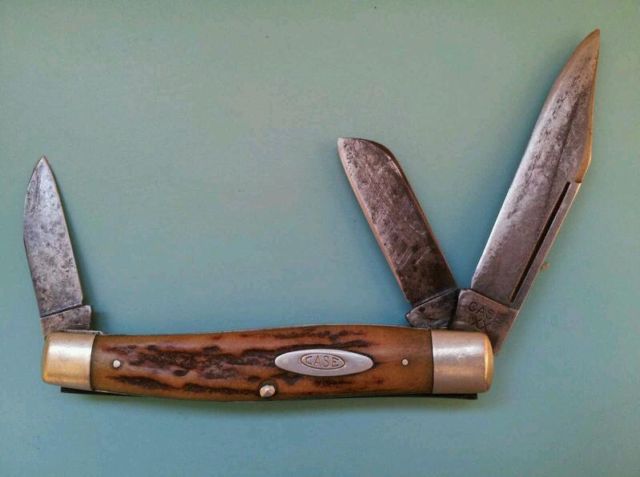 case 1.jpg [ 29.8 KiB | Viewed 213 times ]
Attachment:
case 2.jpg [ 25.23 KiB | Viewed 213 times ]