The 108mm line of Victorinox knives were produced starting in the late 1970's and the GAK or German Army Knife was the beginning. However Victorinox wanted to broaden the line for the civilian market as well and produced several models and some with different scale materials. The civilian line of 108mm knives were called the "Safari" line.
Here is a GAK with special ordered NATO markings for NATO troops. The regular GAK had the Federal Bundeswehr Eagle shield/crest instead of the NATO marking.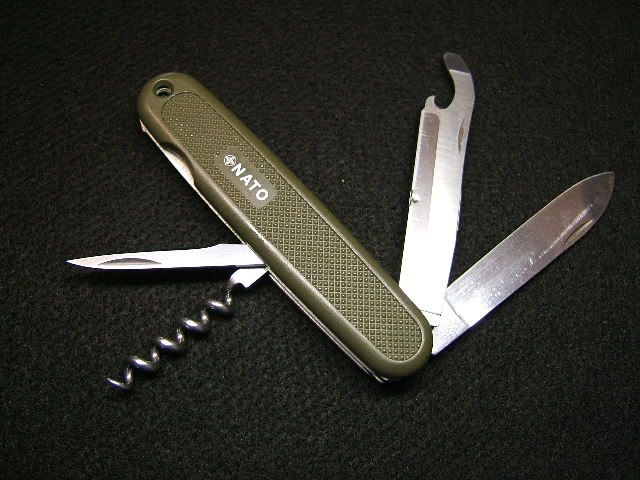 The Mauser was a special ordered knife for the Mauser company. It has the same basic tools as a GAK but adds a special clip pointed blade with Mauser writing on the blade and a Mauser shield.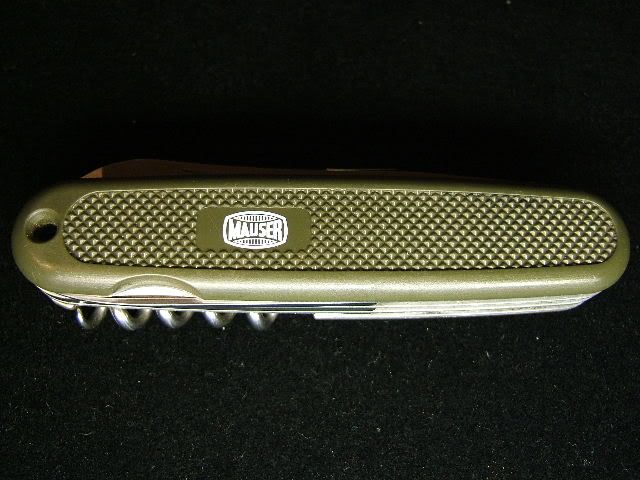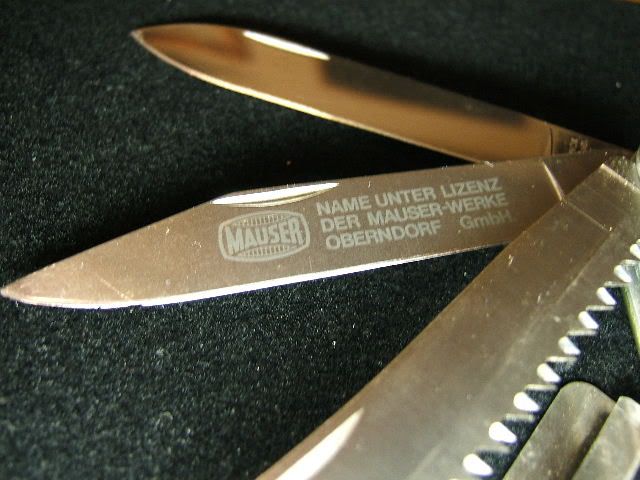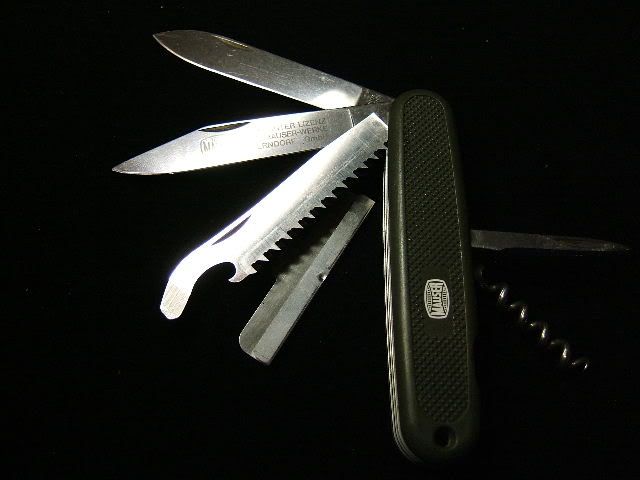 Here is the civilian model known as the Safari Trooper.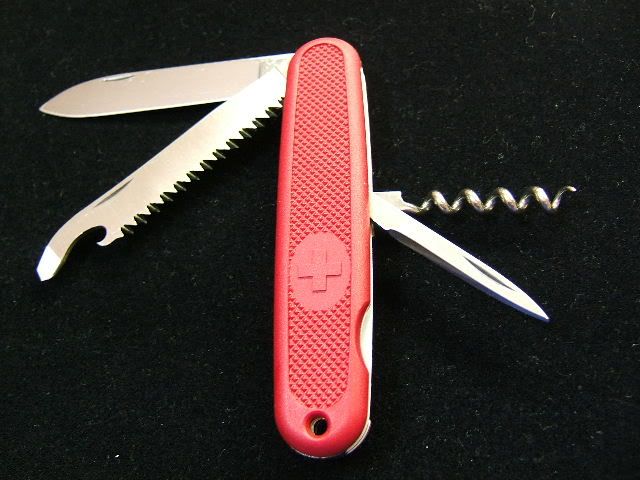 This is the Safari Pathfinder. It has no bottom side tools.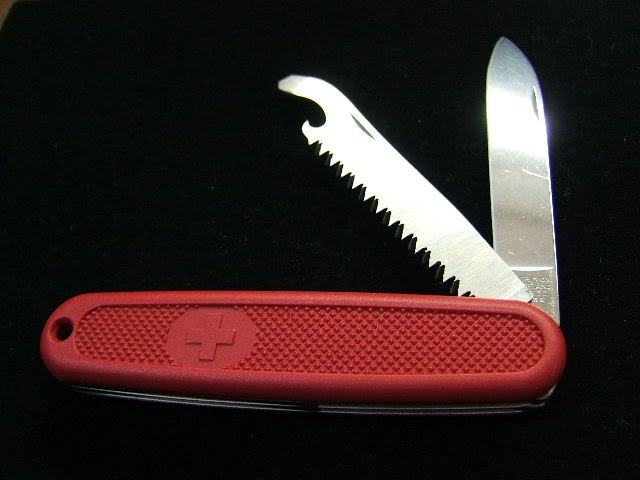 This one is know as the Solo Plus. It has only the blade and the corkscrew.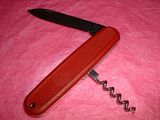 Here is a Imitation Stag Hunter. It has a curved gutting blade with smooth edge. It can also come with a serrated gutting blade as an option. There was a small limited number of genuine stag scaled Hunters made but they are scarce and highly prized. The easy way to tell the difference when looking at photos of them is a genuine stag scaled Hunter will have pins protruding through the stag material at each end. Of course when you have one in your hand it is easy to tell the difference.