Ring's Blue Guns - Dummy Guns - For Holster Makers and Trainers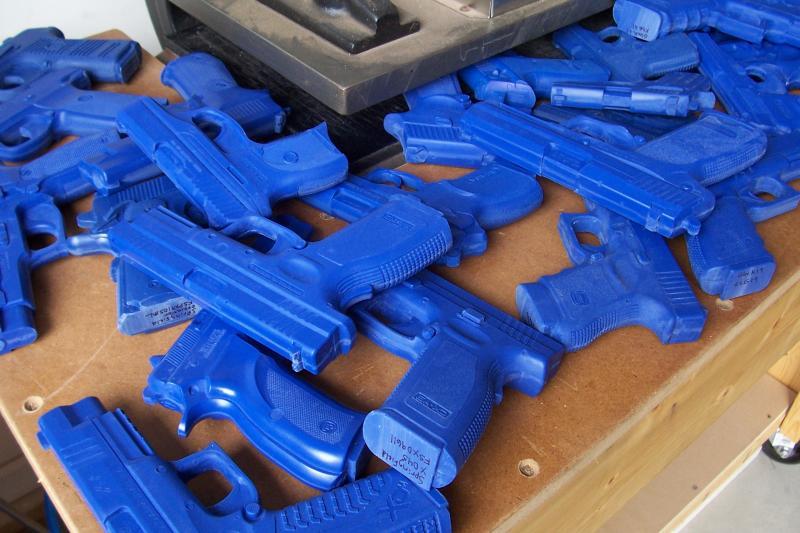 BLUEGUN ORDERS 
Go to the new store to check stock, choose options, and process your order www.bluegunstore.com 
Most blue guns can be ordered in blue or black finish.  Guns can also be ordered in the weighted version so it will weigh the actual weight of the real gun.  To order a weighted or black in color gun you must contact us before ordering.  You can also order handgun magazines, Long guns, Long gun magazines, and more just contact us for pricing. 
Ring's Manufacturing crafts the most detailed, accurate and extensive line of "Firearm Simulators" on the market today. All of our products are inert detailed replicas of actual weapons designed for Law Enforcement and Military Training. 
Each product is made with strong, impact-resistant polyurethane with steel reinforcement. This
For Sale By: RMB Custom Leather, LLC (rmbleather)
Accepted Payments: PayPal
Check Out More Great Products Related To This One!!!